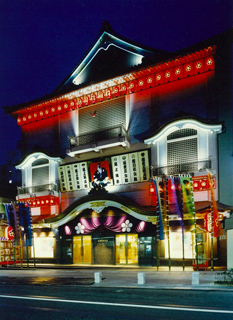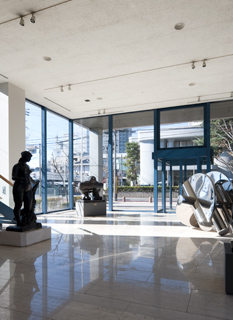 In order to contribute to the cultural development of the local society of Nagano, KITANO owns and operates a small theater called KITANO BUNGEI-ZA as the place for promoting Japanese traditional entertainment. KITANO BUNGEI-ZA theater has an appearance like the famous KABUKI-ZA theater in Ginza, Tokyo, and is located along the front approach to the national treasure, ZENKOJI temple. A variety of performance has been seen at KITANO BUNGEI-ZA.
Also, Kitano Sculpture Gallery, adjacent to Head Office building in Nagano, is open to the public. The Gallery is well accepted as a place for everyone to be familiar to the masterpieces of fine art.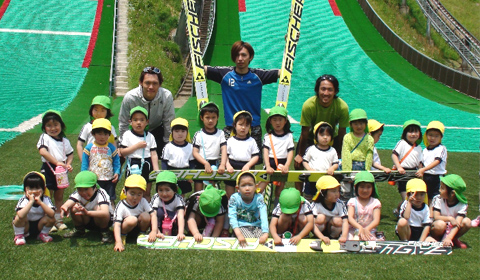 As a company in Nagano, the famous place of winter sports and the place of foundation for us, KITANO has been trying to contribute to promotion of sports, and KITANO SKI TEAM was established in 1971, celebrating its 43rd anniversary in 2014. Covering the category of Alpine, Cross-country, Jump, Nordic combined and Free-style as well as Bobsleigh, the Team has been sending athletes or coaches to every Winter Olympic Game since 1972 Sapporo for 12 consecutive games. KITANO has long been contributing to the promotion and development of winter sports. Now, the 5 members, Taku Takeuchi and Kento Sakuyama of Jump and Akito Watabe and Yoshito Watabe of Nordic combined, Miki Ito of Mogul, belong to the Team, and their presences are worldwide.